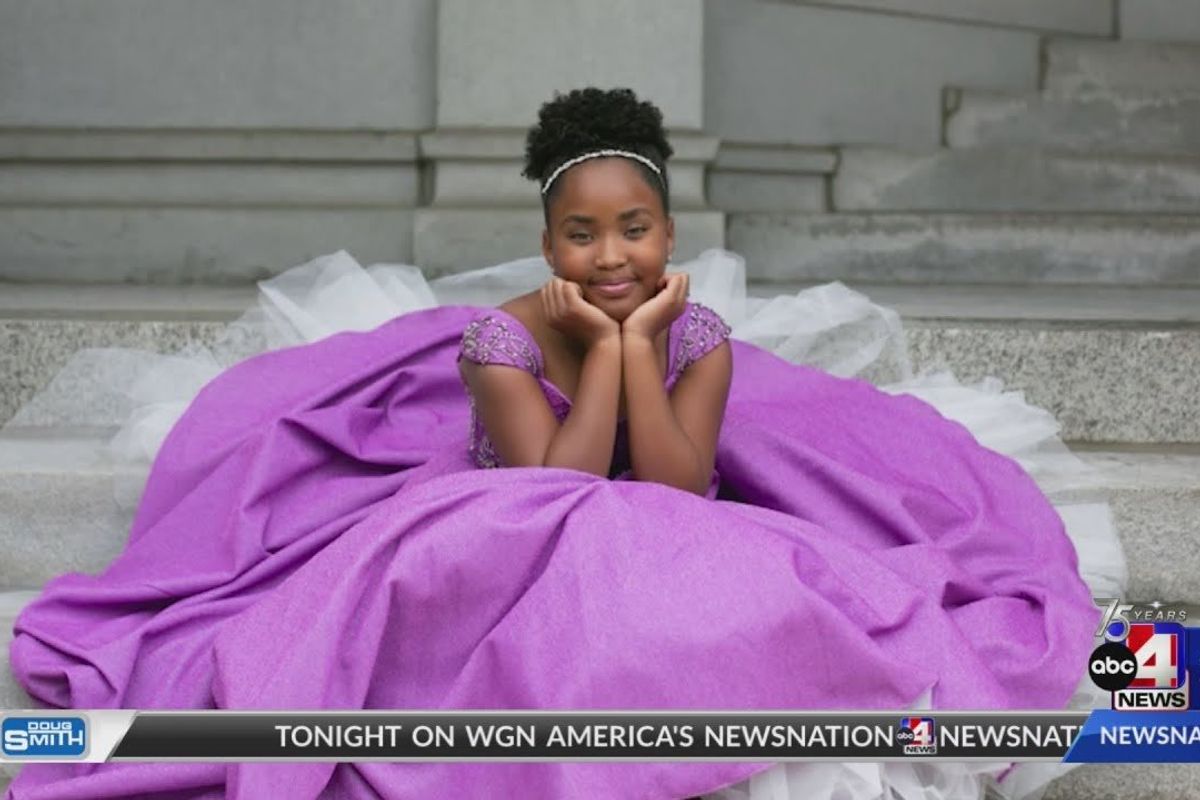 The majority of 11-year-olds are perfectly content balancing the pre-teen life with Barbie dolls and tinted lipgloss. But one pre-teen is busy breaking records. Victory Brinker is an 11-year-old opera prodigy who was entered into the Guinness Book of World Records as the world's youngest opera singer in 2019 when she was almost 8 years old.
If you like opera—or even if you don't—hearing her vocal range of three octaves and voice control is impressive. When it comes to singing, control of your breath, pitch and tone can be difficult, especially when you're without years of classical training. Victory's skill is so impressive that when she appeared on America's Got Talent last year, she was given the "golden buzzer," which sends you straight to the finalist round in Hollywood.
---
Her impressive chops have also landed her trips around the country, an opportunity to sing at the Steelers game and even a couple of flights across the globe.
"I've gone to Paris. I've gone to Milan, Italy," Victory told ABC4. As for the Steelers game, she said it was cold.
Victory is one of 11 children, and while the rest of the world is just finding out about her talent and want to hear more from her, her siblings would like for her to cut back on the singing. This shouldn't come as a surprise since most siblings are less impressed by what their brother or sister can do than people who don't have to live with them.
Victory's siblings being over her constant singing doesn't deter the pint-sized opera powerhouse; she simply sings to her stuffed animals. The singer is also able to sing in multiple languages, so when she's done annoying her siblings in English she can choose from a list of languages to sing in.
"English, of course. Latin, French, Italian, German, Spanish, Korean and Ukrainian," Victory revealed to ABC4.
Listen to Victory belt out a familiar opera tune below: