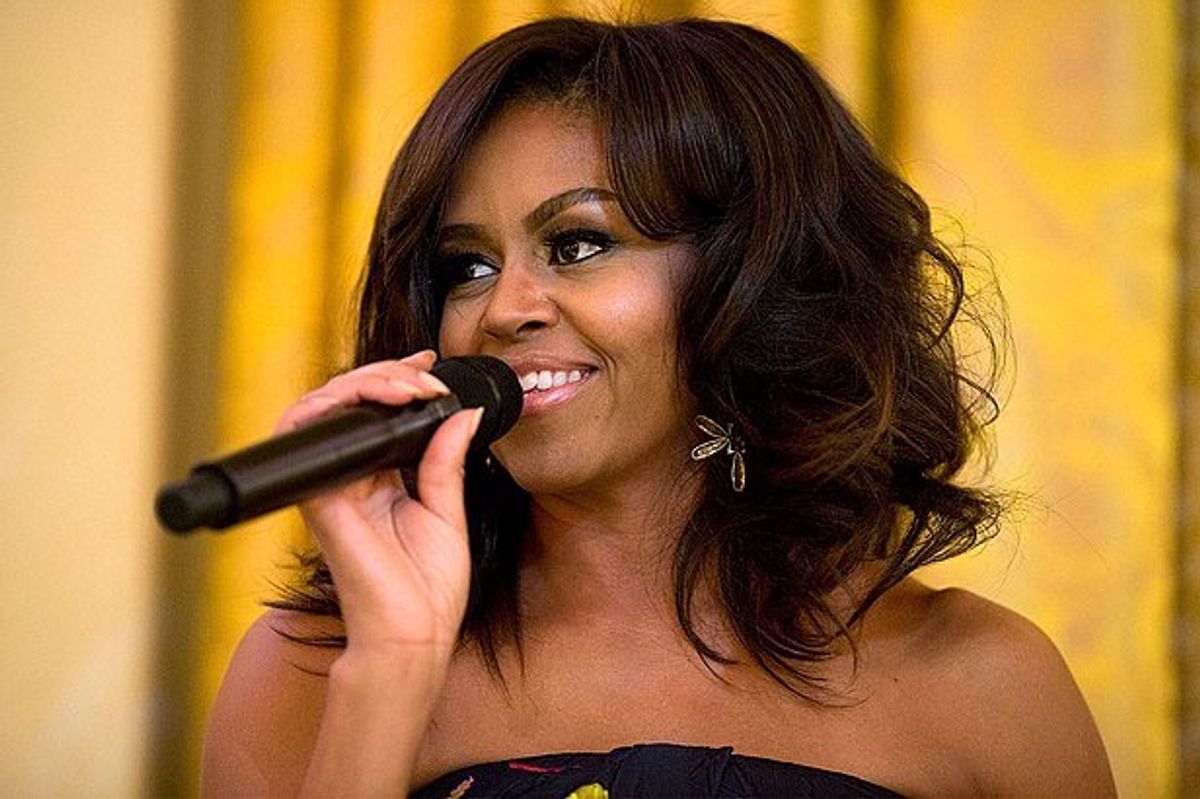 When people become parents, the whole world suddenly revolves around a little bundle of joy that takes up all their time and energy. This makes it too easy for parents to let their personal aspirations, hobbies, and social lives slip away. Most of the time, it's not a conscious choice but something that happens in the background while you're busy caring for a child.
Then one day, you look up and wonder, where did my life go?
The big problem is that people can become so wrapped up in their identities as parents that when their children grow older and leave the house, they have no sense of self. Amy Morin, LCSW, says that this can lead to feelings of loss, loneliness, distress and conflicts with their partners.
---
Former First Lady Michelle Obama, the mother of two daughters in their early 20s, knows this situation all too well. She was asked how she handles being an empty nester on the "The Drew Barrymore Show," where she explained how her parents prepared her for the role.
u201c"The Light We Carry" author @MichelleObama shares the important lesson she learned about being "enough" from her parents.u201d

— The Drew Barrymore Show (@The Drew Barrymore Show)
1682357420
"What am I going to do when they do leave the nest, and it's just me and my girlfriend and my kids living their life?" Barrymore asked Obama. "Will that be enough? Will I be enough?" she continued.
"You will always be enough," said Obama before reflecting on a life lesson taught by her father. "The beauty of Fraser Robinson, my father, was that I saw in him a feeling of 'enoughness' in himself," she shared, adding that he had "every reason to be resentful about life."
Her father taught her the value of appreciating what she has.
"If you had something on your plate that was good, and you hadn't finished it, and you were looking for more before you even enjoyed what was on your plate, you'd get in trouble," she continued. Robinson believed that not being satisfied is "'the thing that'll get you … never being satisfied with what you have right here. Because it's enough. What you have is enough.'"
Obama then related Barrymore's simple question to a more significant crisis facing many people in modern society.
"We live in a time where it feels like folks never think it's enough," Obama added. "We're always looking at the next thing on YouTube. And we're never satisfied, ever. I've met billionaires who are not satisfied. They don't feel like it's enough."
Then she brought the topic back to every parent who will one day look up and find their children have left the house. The good news is she thinks that with the right attitude, they'll be just fine.
"So that's the long way of saying: will you be ok? [Yes,] as long as you're ok with you," she concluded. "As long as you know that Drew, all alone, in her chair with a book is enough, then it doesn't matter whether your kids are there. You don't need to hold on to them. It doesn't matter whether you have friends. It doesn't matter whether you have this job. You'll be enough."